Are You Prepared?
Natural disasters are now forcing millions globally to be prepared for emergency situations…Are You Prepared?
Plan to Protect Yourself & Your Family
If you were caught in a situation where your family needed you to provide them with every basic need within hours…what would you do?
The Ultimate Family Emergency Pack?
We created an emergency bag that contains nearly any tool you would ever need in an emergency or disaster situation.
Emergency Prep Kit
Purchase NOW! GET YOUR EMERGENCY PREP KIT NOW FOR JUST – $799.99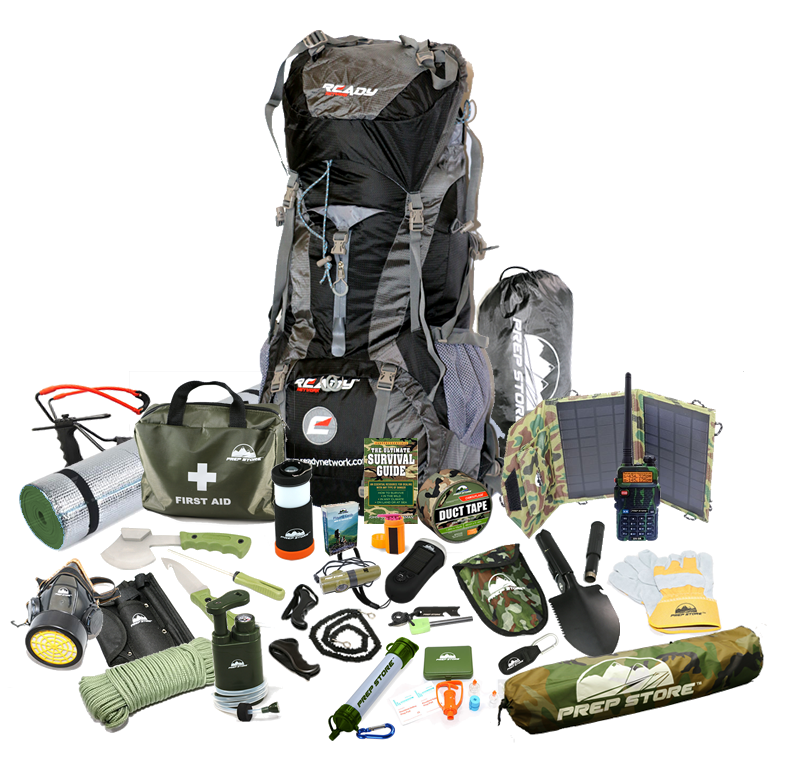 This survival pack comes fully stocked with over 40 Emergency and Survival Products, and over 100 First Aid Items.
What's Included in the Emergency Pack?
Our emergency survival kit provides you and your family with all of the basic elements of survival in one bag. We've included several ways for you to purify water, start a fire, have basic power, and have shelter. We also included a robust first aid kit, and selection of outdoor gear like shovel, hatchet, machete, and more. This is the only bag you will ever need to survive in an emergency.
Two-Way HAM Radio with NOAA
Water Filter Pump
Water Filter Straw
Water Filter Bottle
Water Bladder 2L
One-Person Tent
Camping Mat
Sleeping Bag
Fire Starter
Cooking Set (10 Pieces)
Folding Silverware
Hatchet and Skinning Knife Combo
Power Bank Lantern
Solar Folding Charger
Solar Flashlight with Radio
Cables 4 in 1
First Aid Kit
Shovel Folding
Poncho
Compass
Two Gallon Water Container
Gloves Leather
Hand Chain Saw
Insect Repellent Clip On
Insect Repellent Spray
Insect Repellent Bracelet (Pack of 2)
Mosquito Net
Machete
Matches Stormproof & Waterproof
Safety Mask
Sharpening Stone
Classic Slingshot with Ammo
Extractor Kit
Survival Whistle Combo
Survival Guide Zip Ties (Pack of 50)
Camo Duct Tape
Notepad & Pen
Playing Cards
Utility Rope